The Beginning…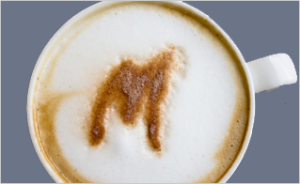 WHY HOT CHOCOLATE?
We at JCO know Chocolate and have been working with it for more than eight years through events and festivals in Ontario which is home base for our productions. These include the Toronto Chocolate Festival, The Toronto Luxury Chocolate Show, Chocolate High Teas, ChocOlympics, 911 Chocolate Relay and the world renowned Chocolate Ball Gala events. Hot Chocolate is Canada's unofficial national winter drink. With every region in Canada, under a cold spell from coast-to-coast throughout the winter months, it is an obvious decision for us to look at hot chocolate as the Mayans did – as liquid gold. This is how chocolate started. We are now in the position to utilize hot cocoa to support the underprivileged and literally turn hot cocoa into liquid goal for the food banks collectively.
HOW DOES OUR PARTICIPATION HELP THE HUNGRY
In association with the participating Provincial food bank agencies, we are undertaking the task to bring together any and all establishments in Canada serving any type of hot cocoa drink to customers. We are not soliciting up front donations for this cause. Just a designated portion of what is raised through the direct sales of each cup of hot cocoa/hot chocolate based on a pledge by each participating partner. It's as simple as that!
WHEN DOES THE FESTIVAL TAKE PLACE?
February 2014 is the designated month for the inaugural HOT CHOCOLICIOUS event. Historically, it is the coldest month of the year. It is also marked mid-way with Valentine's Day – giving us the tag "A HEART WARMING Winter Event!"
WHAT YOU MAY NOT HAVE KNOWN ABOUT DONATING CASH TO THE FOOD BANK: CONSIDER THIS!
While collecting non-perishable goods is one way to support the food banks, cash donations purchase sustainable fresh and healthy produce as well as canned and boxed food products for the hungry. In fact, each province has great purchasing power for each dollar spent. Although each province has a different ratio, some can buy hundreds of dollars worth of food for each dollar donated.