Raising Money For The Food Banks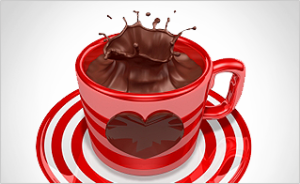 We're Raising Money and Awareness For Canada's Food Banks "One Cup of Cocoa At A Time"
WHERE IT STARTED
The idea of a HOT CHOCOLICIOUS: CANADA'S HOT CHOCOLATE FESTIVAL has evolved from the "Chocolicious: tour de chocolat" passport feature of the Toronto Chocolate Festival (TorontoChocolateFestival.com) since 2005. This festival has been raising funds for Prostate and Breast Cancer Initiatives including Gildas Club Greater Toronto, Willow Cancer Support, Princess Margaret Hospital, Credit Valley Hospital, Prostate Foundation and Vaughan In Motion. It has also raised money for the SickKids Foundation.
WHERE WE ARE GOING
There are many other deserving charities that have approached us over the years. To satisfy and expand our endeavours in fundraising for important causes, we have introduced the new HEART, MIND & SOUL INITIATIVE. This new initiative is designed to support non-cancer related causes such as food banks, homeless shelters, women shelters, alzheimers, heart and stroke, mental illness, children's aid, etc. HOT CHOCOLICIOUS: CANADA'S HOT CHOCOLATE FESTIVAL is the first event to support this new initiative.
THIS IS WHERE THE NATIONAL INITIATIVE STARTS!
HOT CHOCOLICIOUS: CANADA'S HOT CHOCOLATE FESTIVAL is a NATIONAL initiative to raise money and much needed continued awareness of FOOD BANKS and their valued year 'round importance on the front lines of HUNGER and HOMELESSNESS in our country. HUNGER and COLD do not make good bedfellows. This is not where YOU or your loved ones want to be. For the thousands of hungry families and those lonely, hungry and out in the cold – this is one way to lend our support without straining our wallets while treating ourselves to a cup of hot chocolate – guilt-free.